Simplified and Cost Effective Accounting Solution for Trucking Companies
We provide comprehensive accounting solutions for owner operators and small carriers across US. We understand the unique challenges trucking companies face and we are here to help our carriers navigate through these challenges with our simplified accounting solution that fits your budget.
We offer the following Accounting services to Trucking Companies
Bookkeeping and Financial Statement Preparation
We offer a comprehensive plan that includes managing all aspects of your bookeeping and financial preparation. This includes accounts receivables, accounts payables and payroll. We can prepare and provide detailed financial statements at any time needed. Our simplified and clear financial statement presentation tailored for trucking companies will offer you a clear picture of your financial standing at any given time.
Budgeting and Forecasting
We do work with carriers and offer plans to develop budget and forecast statements for their business, to help them manage their cash flow better. The budget and forecast model we have developed internally specific for trucking companies can help carriers plan their expense for the entire year in advance. We incorporate all probable expense for the entire year including insurance, license, permits and estimated maintenance cost in the budget to help carriers identify how much they need to gross to achieve a healthy return at the end of the year.
Tax Planning and Preparation
We keep up to date with tax laws relevant to the trucking industry. We offer guide and resources on the latest tax laws and reguations to help our carrier stay in compliance and make the right decisions to maximise their tax savings. We also offer free taxation tips for owner operators and small carriers in our Trucking 101 channel in Youtube and @gli_truck_dispatch account in Tik Tok.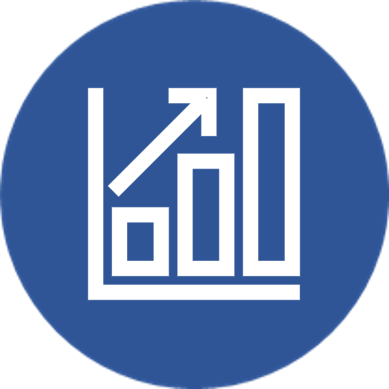 Business Consulting and Audit Preparation
We also offer valuable business consulting specifically for trucking companies by benchmarking their financial performance to the performance of other trucking companies in the industry on a national basis and do offer solutions to help you improve your bottom line and succeed in this competitive yet rewarding trucking industry. Our team can also help you prepare for an audit, if you need your financial statements audited and signed off by a CPA to meet your bank requirements.
Simplified Accounting Solution for Owner Operators
Snap a Picture of your receipt or document
Text or Upload your receipts and statements
We do the rest: Recording and organizing your records
We prepare and issue the Financial Statements
" To run and succeed in trucking your must first know your numbers and know exactly what is needed for you to achieve your goals. "
" Know your average revenue and cost per mile and compare your performance to the industry average. "
Trucking Accounting Service - Resource and Guides
Detailed in this article are the major cost breakdown of operating a trucking company Owner Operators should know
Read More »
This comprehensive guide on Lumper Fees aims to provide an in-depth understanding of lumper fees, including their definition, roles, and responsibilities, as well as their financial aspects and controversies
Read More »
Comprehensive guide on IFTA to help Onwer Operators understand the requirements of the IFTA regulation on their trucking business and steps they should take to ensure full compliance with all aspects of the IFTA regulation at all times.
Read More »
Enjoy our Seven Days Free Trial