Why Choose GLI Truck Dispatch Services
Good ratio of office support to drivers(Available 24/7 to help on dispatch and billing matters)
We offer 24/7 support with a minimum of 2 staff assigned for each truck. We offer consistent support seven days a week even on weekends and holidays, day and night.
Premium firm of choice for many carriers and truckers
We go above and beyond for our clients, we dispatch trucks for clients like our very own. We take pride in helping our clients grow their business and fleet. Your success is our success.
Efficient Invoice Management System
We work with multiple factoring firms and have established processes in place to ensure our clients loads are billed and paid timely. We keep you copied in all our emails with daily progress updates.
Service Oriented with focus on developing good long term relationships with brokers
We focus on developing good long term relationships with brokers and shippers. Providing good service is essential to building trust and securing dedicated freight. Our goal is to ensure we make our clients the preferred carrier of choice for all brokers and shippers we work with.
We always maintain close communication with all our clients
Maintaining close communication with all parties, from shippers, brokers and the drivers makes all differences in the level of service we offer to our end client. We recognize this and have established systems and processes in place to ensure status of loads or issues on loading or unloading is managed and resolved timely in the best interest of all parties.
Send us an email at sales@glitruckdispatchservices.com or give us a call at 609 436 0535
Send us your documents as follows:

MC Certificate
Insurance Certificate
W9 Form

Sign up and enjoy one week free trial period
Engage GLI and succeed in your business with us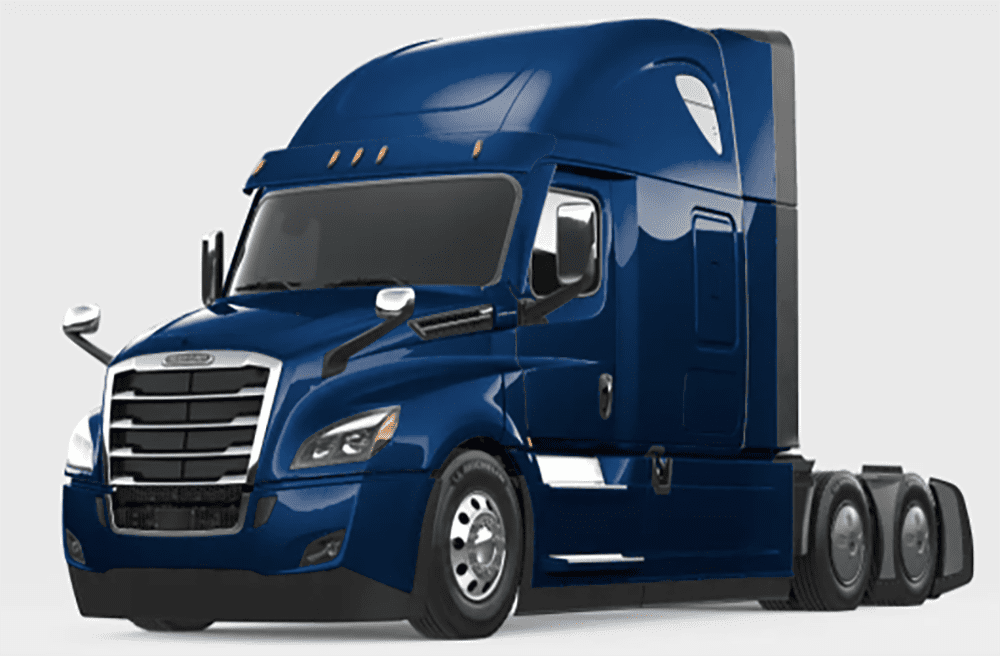 How is Our Truck Dispatch Process Different from the rest:
Transparent Load Booking System
We summarize all the available loads from loadboards, brokers and shippers in one file for you to see transparently how we choose the right loads for you.
Excellent in Negotiating Rates
We communicate via phone calls and emails and keep you posted and copied on emails, to transparently present to you the level of effort and dedication we place in making sure you get the most value for the loads booked for you.
Consistent Load Tracking Service
We take the initiative to communicate in advance with brokers/shippers and keep them posted on the progress of your load and we keep you copied in these emails.
Minimum support of 2 staffs
We offer excellent 24/7 support via our team of professionals to ensure you always have someone available to assist you on your loads, especially on issues with appointment times, loading or unloading. Our goal is to keep you moving in and out of different loads as efficient as possible.
We provide weekly reports and do also assist in factoring your invoice with the factoring firm of your choice.
A good dispatch system can make or break your business, and that's the reason why we dispatch your trucks like our very own.Your success is our success
What Every Carrier Must Have in Their Truck Dispatching Process:
Truck Dispatcher who has an analytical approach to dispatch
Truck Dispatching has evolve in the last many years. These days, there are many tools available for truck dispatchers to utilize and evaluate the current market conditions across all lanes in US. Data such load to truck ratio and historical spot rate data, should be fully utilized in an analytical way in order to select the best load and lane.
Truck Dispatcher who plans ahead of time
Planning is the most important aspect in truck dispatching process. Truck Dispatchers must plan many days in advance to anticipate the type of load that will fit the driver's available hours for the week and be prepared to adjust their plans to address unexpected issues, while keeping the trucks loaded at all times with minimal deadhead mileage.
Truck Dispatcher who is focused on building positive relationships
A carrier's reputation is dependent on the performance of the truck dispatcher. A good truck dispatcher can make all the difference in enhancing a carrier reputation among the its customers. This can only be achieved with Truck Dispatchers who are focused on building long lasting positive relationship through good work ethic i.e. being available and honest at all times, and going above and beyond to address issues in the interest and benefit of all parties.
A Team of of Truck Dispatchers to provide the best service possible 24/7 a day
Loads are hauled 24/7 a day and to get the best loads, carriers must have a team of dispatcher available to assist on immediate notice at anytime of the day and week. This can only be accomplished effectively, if you have a team of truck dispatchers as opposed to only a single individual.
Truck Dispatcher who works with the Driver Schedule
Truck Dispatcher must have a good relationship with the drivers. Loads can only be delivered successfully if the schedule setup matches with the driver schedule in terms of available driving hours, drivers's personal preference on drive time and rest days. To achieve sustainable above average revenue each week, both the truck dispatcher and driver will need to have an excellent relationship built on respect and trust, which can only be achieved if the schedule setup is aligned to the interest of both carrier and driver.
At GLI Truck Dispatch Services - We offer a team Truck Dispatchers equipped and capable to do all of the above !!!
Enjoy our Seven Days Free Trial