How Our Virtual Trucking Assistant Can Assist in Your Daily Operations
We provide trained Virtual Trucking Assistants who have good knowledge and understanding about all aspects of a trucking operation from dispatch, freight billing, compliance management and IFTA filling. They can be engaged to perform any one or a combination of back-office duties as deemed necessary to facilitate a smooth back-office operation both after hours or during normal hours.
Our Virtual Trucking Assistant can be tasked to do combination of any of the following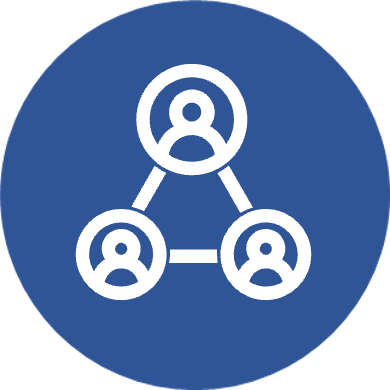 Dispatch Service including After Hours Dispatch or Night Dispatch
We specialize in truck dispatch services and do offer trained experienced truck dispatchers to assist in your dispatch needs at anytime during the day. We can offer 24/7 service 7 days a week or build a flexible package tailored to your specific requirement, which may include a specialized after hours/night dispatch plan to support your trucking operation after hours.
A dedicated Virtual Assistant will certainly be able to offer and do a lot more in managing after-hours issues as compared to a day shift dispatch staff being on call at night. Most after hours dispatch related issues these days can be resolved during that period itself as most freight brokers do operate 24/7 and our Virtual Assistant can help ensure these issues are resolved and addressed promptly without any procrastination to the next day. This would also most certainly help in reducing wait time due to dispatch related issues.
Freight Billing and Invoice Management
We offer a team Virtual Trucking Assistant who have good knowledge and understanding of the freight billing processes and practices in the trucking industry. Our Virtual Trucking Assistants can setup and execute processes to match your organizational worflow, focused on accuracy and efficiency. Invoices would be processed in timely manner using a systematic approach that is focused on accuracy and ensuring all billable charges including detention fees are correctly recorded and billed where neccessary. Detailed below are examples of work procedures our Virtual Assistants can be tasked to perform:
Maintain close communication with dispatch team, to identify loads, that will incur additional charges, ie detention time or lumper fees and secure the additional documents needed to ensure these charges are correctly invoiced. This can be achieved by maintaining a master record of loads that had delays and developing a reporting system to track these delays with a dedicated assigned Sales Order number.
Develop controls within the freight billing process to ensure each incremental billable item is assigned a Sales Order number and that each of this additional charge is invoiced accordingly and is supported with clear supporting documents that matches the requirement provided by the respective freight broker or shipper.
Perform data analysis on a weekly basis to provide management an insight as to how many invoices were processed smoothly and how many had specific issues and how those issues were followed up, tracked and resolved.
Hours of Service Monitoring
At GLI, our team of Virtual Trucking Assistant are trained on all key aspects of the Hours of Service Regulation. Based on your safety and compliance division requirement, we can establish a tailored plan and have the Virtual Trucking Assistant perform the following:
Perform Hours of Service (HOS) audits, by comparing the ELD record for the selected driver against the loads hauled, and assess if driver had correctly recorded his drive time and break time by making comparison to supporting documents such as fuel receipts and toll receipts.
Assist Safety Manager in reviewing list of open unassigned miles and assess where these miles should be assigned too, by reviewing the unit's movement on that given day and ascertaining if it should be re-assigned to a driver.
Download and report the list of violations on weekly basis for management to review. This can include report on use of Personal Conveyance (PC) and whether each use of PC was appropriate. Also review odometer jump report and ensure all driving hours have been appropriately recorded.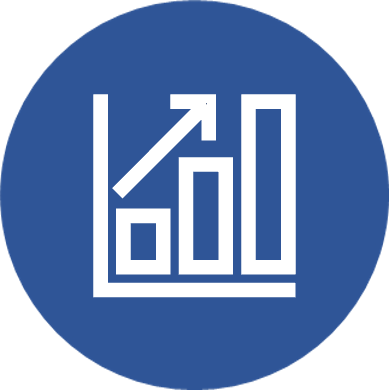 We have team of Virtual Trucking Assistants who do have the necessary accounting knowledge and expertise to assist in accounting related assignments. These can range from categorizing and classifying expenses to booking double entries within Quickbooks where necessary. Tracking each expense of a given truck is essential in ensuring all related cost are correctly accounted for and that company funds are appropriately used for necssary expenses related to the trucking operation. Our team of Virtual Trucking Assistant can help perform the following:
Review of Fuel Card Expense Report and classify expenses incurred on fuel cards by certain categories. Integrate the fuel expense report with the TMS system to produce report of fuel consumed by truck or driver for the entire fleet in one dashboard.
Prepare IFTA quarterly reports based on miles travelled and fuel purchased record and facilitate IFTA submisson each quarter. Accrue these IFTA expenses in the company's accounting records on a monthly basis to present an accurate record of IFTA expense at the end of each month.
Review and classify expenses incurred by truck drivers out on the road including repair and maintenance bills as well as other expenses such truck/trailer wash and classify and record these expenses accordingly into company's accounting system.
AT GLI, we understand the importance of keeping track on loads and managing the communication with freight brokers and shippers. Our Virtual Trucking Assistants are trained to monitor and provide periodic update on loads status to management, freight brokers and shippers. Any potential delay or issues would be communicated in advance to allow all parties sufficient time to work on alternative solution. Detailed below are some of steps that would be taken to ensure load tracking is done correctly consistently to ensure no potential issue go unnoticed.
Secure tracking information and constantly update these onto the broker/shipper portal or spreadsheet. Identify loads that are behind schedule and secure updated arrival or delivery time from driver.
Highlight identified issues to management and notify customers of potential delays. Evaluate, if it is feasible to change the appointment time in advance if a delay is anticipated.
Maintain close communication with all parties, carriers and customers and help facilitate effective and prompt resolution to issues based on customer's standard operating procedures and requirements.
Our Simplified Approach in the First Week Trial Period
Pre-liminary discussion.
Set Expectation and
Develop a Plan
We would develop the Standard Operating Procedure (SOP) based on information provided
Complete one set of
deliverables and improve SOP
where needed
Measure performance against KPI and seek feedback for continuous improvement
Why Choose GLI - Virtual Trucking Assistants
Candidates have High English Proficiency
We only recruit candidates with high English Proficiency, both spoken and written. In Malaysia, English is the official language used in the private sector. Businesses are operated and managed with English being the main language used both formally and informally. The Malaysian people profiency in English is well reflected in the recent English Proficiency Index report that ranked Malaysia favaourably at rank 24 globally among a list of more than 100 countries worldwide.
GLI Virtual Trucking Assistant are Trained and Skilled
Candidates recruited are trained on all aspects of managing a trucking operation. At GLI, we aspire to offer candidates who are well rounded and can multi task across various responsibilities, ranging from dispatch, billing, assisting in compliance management and IFTA filling. We acknowledge that most trucking businesses do need the help of one person to multi task different roles, and here at GLI, we hope to meet that requirement and offer assistants who can excel in varying roles.
All Virtual Trucking Assistants are mentored and guided
At GLI, we have established a system to ensure each and every Virtual Trucking Assistant is mentored and guided by a senior member of the team to ensure he or she is provided all the necessary mentorship needed to allow them to succeed in their day to day responsibilities. Our goal is to ensure each and every Virtual Trucking Assistant has the capability to perform and potentially exceed the expectation of the customers they serve.
We Promote the Right Working Culture
We promote the right working culture centered around excellence and teamwork. We understand that in trucking industry, working cohesively well in a team is critical to ensuring the success of the overall operation. We emphasize values such as humility, kindness and respect to help foster a positive working environment. This help promote a strong team spirit towards achieving the common goal of helping our clients grow their business.
GLI Virtual Trucking Assistants are based in Malaysia
3 HOURS A DAY
15 HOURS A WEEK
Rate - $10.00 An Hour

Weekly Rate - $150.00
Monthly Rate - $600.00
5 HOURS A DAY
25 HOURS A WEEK
Rate - $10.00 An Hour

Weekly Rate - $250.00
Monthly Rate - $1,000.00
8 HOURS A DAY
40 HOURS A WEEK
Rate - $9.00 An Hour

Weekly Rate - $360.00
Monthly Rate - $1450.00
We are Flexible to
Design a Plan that
fits your requirement,
budget and timetable



"Build a competitive advantage, operate 24/7 seamlessly with our Team of trained and experienced Virtual Trucking Assistants"
"GLI will develop the Standard
Operating Procedures SOP in the
first week of Trial Period"